For some while now the May Flower's bob stick has been hanging on an old boot lace lashed to a central heating pipe in the corner of my study (cum put-me-up), gathering dust… It occurred to me that it could have a better use.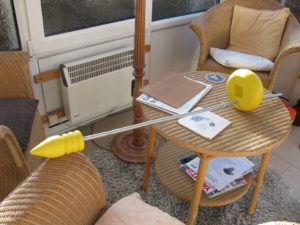 May Flower's bob stick, with topmast ring and acorn…
So, to release my good Mate Christobel from needless dusting (Her duty: I' hoover'…) I dropped the Sea-change Sailing Trust a line and offered them these relics, which in all probability were the fittings on the May Flower's  topmast when she was crossing tacks with the Blue Mermaid near the West Hook Middle (Before buoy was moved recently) on 9th July 1941. The Blue Mermaid being a steel barge set off a magnetic mine. Apparently the vessel was lifted clear of the water and when she came down, there was nothing to see… The May Flower sailed back over to the spot to find only flotsam. Her crew perished.
The upshot is that the SCST now have these bits and Jim Dines is certain that the ring and acorn will adorn the new barge's topmast…
While delivering the item, I met the Economic Development Officer for Maldon Town Council, Heidi Turnbull, who was enjoying a talk with Richard Titchener about the trust's work and how the new vessel would be integrated into their core work.
Outside was the barge's bowsprit and windlass which has been retrieved from the sailing barge Ena at her last berth within the Hoo barge graveyard.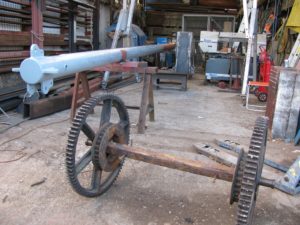 Windlass carcass being de-rusted in preparation for a fresh use…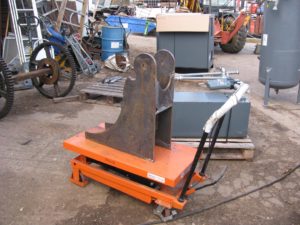 Close by was the bowsprit heel pivot assembly…
I then went aboard the Blue Mermaid which is sitting in Heritage Marine's floating dock where all sorts of works are ongoing.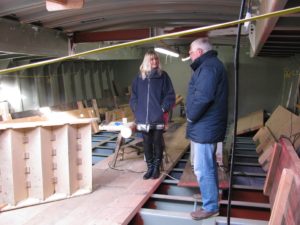 Heidi Turnbull with Richard in the cargo hold…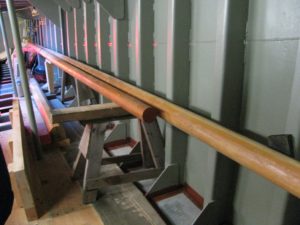 Mizzen sprit and mainsail setting boom…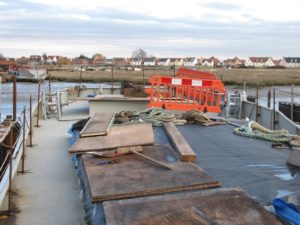 View looking aft – new leeboard crab winches offered into place.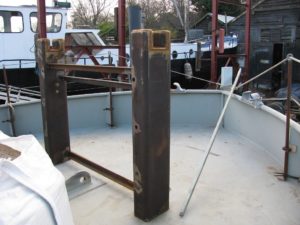 Windlass bitts in place…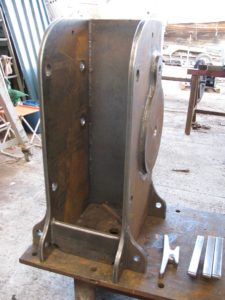 Main mast case ready for finishing…
It was a pleasing visit to this very worthwhile cause: when the barge is completed the charity will be able to continue working all year round, afloat…
Check out the trust at: http://www.seachangesailingtrust.org.uk
Christobel is currently knitting a further batch of wooly hats for people on trips who forget theirs!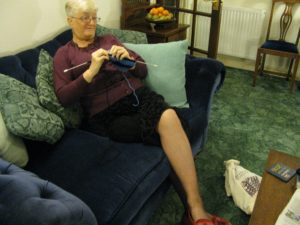 My Mate Christobel knitting hats – anyone can help…