A little packet dropped through my letter box yesterday, during a day trip up to Greenwich to see the special exhibition about Franklin's North-west Passage debacle 170 years ago… Anyway, it was a nice gesture of the BBC.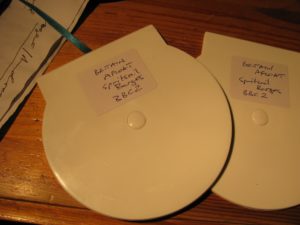 Good picture eh!
The Mate and I have watched the programme through again – rather good overall. I was a little 'narked' about one little thing – a lack of credit. I thought this was to be placed at end. Hey ho – must insist next time!
The programme can still be found on iplayer. When I next see my 'foreign' family and friends, Graham A & Paul M, I'll lend or screen as desired…
I do not have any sailing exploits to report on for the weather has essentially been base. I am hopeful of a couple of tide sails this coming week – I'm beginning to twitch!
Bye for now.