Important Notice: This is the new website. If you would like to view the old website, please click this link.
---
Nick Ardley sails the Thames estuary from the Island Yacht Club on Canvey Island, Essex, where he has been based since around 1980. He enjoys his coastal hops immensely, but, it is the rivers and creeks themselves that causes a welling up of a magic within him: so much history abounds around the edges of those waters where much has disappeared. Often, the many waterside industries have left little trace, yet, although some rest in living memory they are now largely forgotten by most. Nick picks up on some of this and other more distant snippets of historical and topographical interest, weaving them into the web of his tales of sailing the magical ditches within the estuary, his mate at his side listening…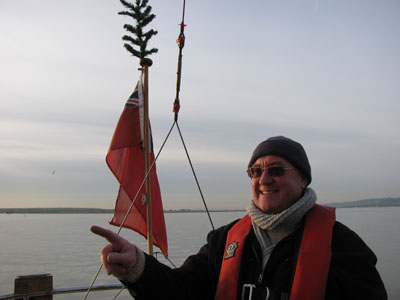 Material posted on this web site is the copyright of Nick Ardley, unless it is a link or material has been credited to another. Linked material should also be credited to the originator.
Photographs may be 'borrowed' but these must be credited to me or my web site. It is illegal not to do so  and could incur a claim for damages. I will gladly send originals if requested for own use. Other uses must be specified.