As I have been away from home I haven't been able to see a copy of Rochester to Richmond in the 'flesh', however, now I have: my good mate, wife Christobel, has purchased her own copy…
She was in floods of tears as she showed it to me!
Silly 'old' thing!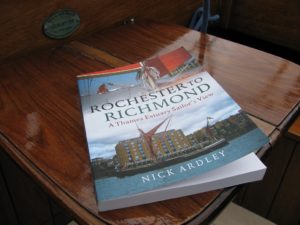 Rochester to Richmond: A Thames Estuary Sailor's View.