A Finesse colleague called and asked if I could advertise the sale of his treasured Finesse 24. It is something that will surely come to me, eventually.
The owner wrote: I am reluctantly putting Dream of Baloo up for sale and wondered if her details could be added to the For Sale list? Due to a change in circumstances I do not have the time to use her, and feel such a lovely little ship needs to be used.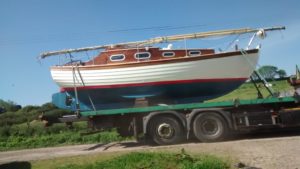 Dream of Baloo…
Her basic details are:
Sloop rigged Finesse 24.
Built 1979.
Thousands spent on refurbishments between 2012-14, with full surveyors report available (2014).
Nanni 13hp twin diesel.
Centre plate with stub keels.
Spirit stove.
New VHF, compass and sounder.
Tan main and jib.
Lovely condition.
All over cover included.
Lying ashore at Wareham, Dorset.
Phone Trevor Scowen for details: 01308 423563
Here are a few more pictures of this lovely looking little ship…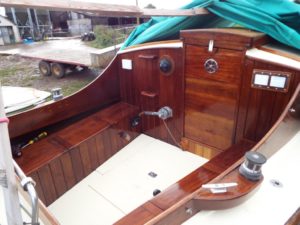 The Varnished cockpit.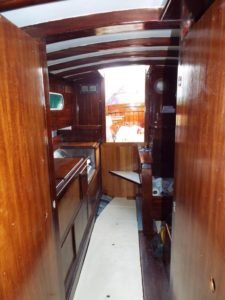 And below…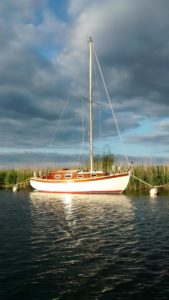 'Baloo' afloat near Wareham, Dorset.
If interested, do call Trevor and he will discuss… She's a treat.