The New Year is already passing by, but unlike last January when there were more quiet days, we've enjoyed a 'bit of a blow' across the country. Very heavy further north, but into the 60 mph zone along the Thames. To say the least, any thoughts of a sail on any tide this last week has been out of the question.
Looking back to January 2nd 2017 I find there are some lovely pictures of a quiet sail. It was late afternoon and the sun was setting as I cleared away and made for home…
Here are two from that sail: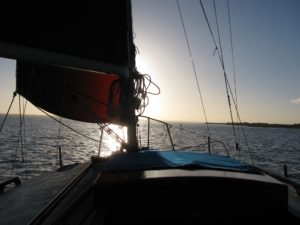 Coming back down Hadleigh Ray with marshes along the island's northern shore to starboard…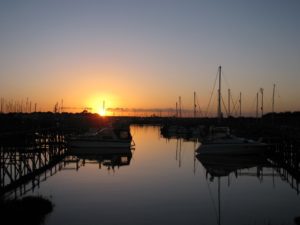 A tranquil sunset a year ago…
The weather will return to some normality, surely, but until then memories must suffice!
Happy New Year to all.